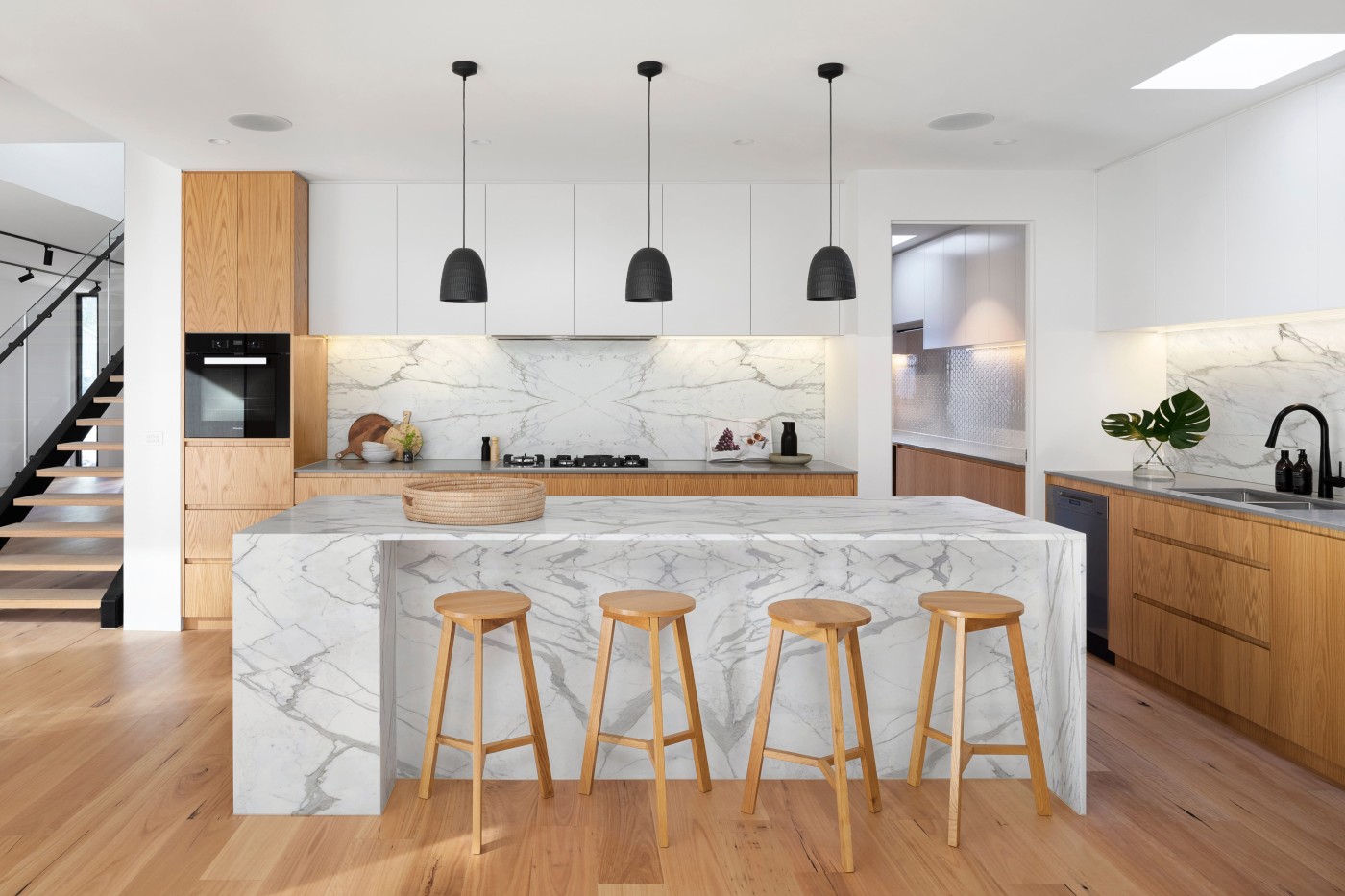 23 May 2023 - 4 minutes of reading
Ideas for furnishing a modern kitchen with marble-effect gres
Whether yours is a traditional kitchen or a peninsula or island kitchen, the design you choose for this special corner of the home will affect the entire style of the room.
Implementing the perfect interior design project means you must dedicate a few more moments of attention to studying and choosing the materials that will be selected for the kitchen.
This area of the home is, as we have already seen in one of our articles, the beating heart of the home: it is one of the most lived-in spaces and, consequently, one of the environments that inevitably tends to more easily wear out and to get dirty.
Therefore, the search for the best modern kitchen covering must direct itself towards something that is both functional but also unique and welcoming.
What is the strongest material for kitchen countertops?
Today the search for a material that can be both tasteful and practical has become very complex because of the multitude of possibilities offered by the market. But the most appreciated of all these many materials is gres porcelain.
Thanks to the introduction of gres slabs in various thicknesses and sizes, kitchen countertops but also floors, backsplashes and coverings have become iconic objects of design, selected with care to furnish your home in the best possible way.
Design and live your kitchen expressing your own personal style, creating a harmonious, natural and welcoming environment.
Gres slabs, in addition to the great variety of esthetic choices, offer solutions that are extremely resistant and high-performing, able to withstand scratches and blows to perfection.
In reality there are many other positive properties of gres porcelain for every type of environment, but especially for kitchens. It does not stain, for example, nor does it break or chip if subject to pressure; it has excellent resistance to corrosion by acids or detergents and is very easy to clean.

A kitchen floor, for example, is subject every day to splashes of water and falling objects of many types as well as food. A kitchen floor must be, first of all, very strong and easy to clean.
Gres porcelain, from first being an effective covering, has now become (read our article on the history of gres porcelain) a technical and decorative material for kitchen countertops as well as for classic floors that are always modern and contemporary.
As a matter of fact, gres, in addition to its evident practicality, knows no limits from an esthetic point of view, even for open-air kitchens and outdoor environments.

The infinite decorative possibilities offered by our gres porcelain translate into a wide range of colors and textures, unique and exclusive, designed to furnish every kitchen with taste.
How to choose the color of gres best suited to your kitchen? Here are some inspirations for using marble-effect gres
Every home and especially every kitchen but, in reality, every single environment, has specific requirements that gres can meet.
Choosing a marble-effect gres covering, for example, recalls us, with harmony and elegance, some of the most beautiful and prized natural stones.
The white marble-effect of gres has rare charm, excellent for creating countertops, floors and coverings with comfortable and iridescent effects. One of the main kitchen evergreens, this great classic of design projects does not detract from the possibility of being rediscovered in a contemporary key, with elegance and originality.

Our white marble-effect colors for your kitchen

Under the banner of expressive freedom our Calacatta and Statuario marble-effect collections, in their different versions, are perfect because they remain unchanged over time and maintain the beauty of this ceramic intact.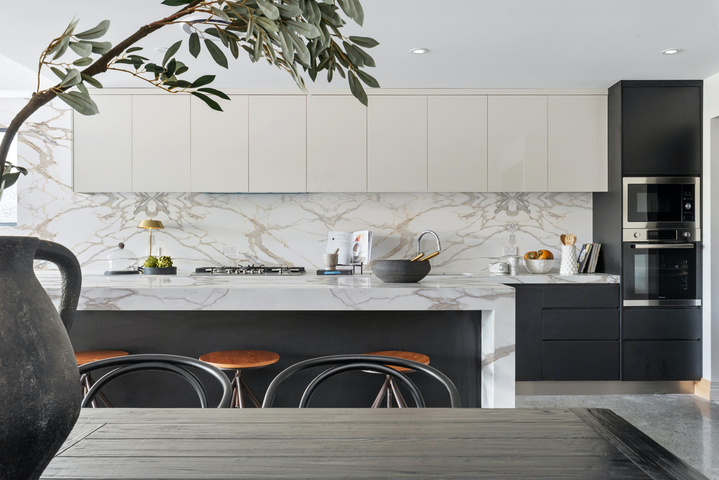 Our texture Calacatta Oro features delicate gold veins combined with grey tones to create a refined and ethereal effect.
Gold, grey and white blend to design elegant plays of light in our texture Calacatta Top with decided and highly effective contrasts.
The texture Calacatta Supreme, luminous and elegant features veins in grey tones, drawing inspiration from classic beauty.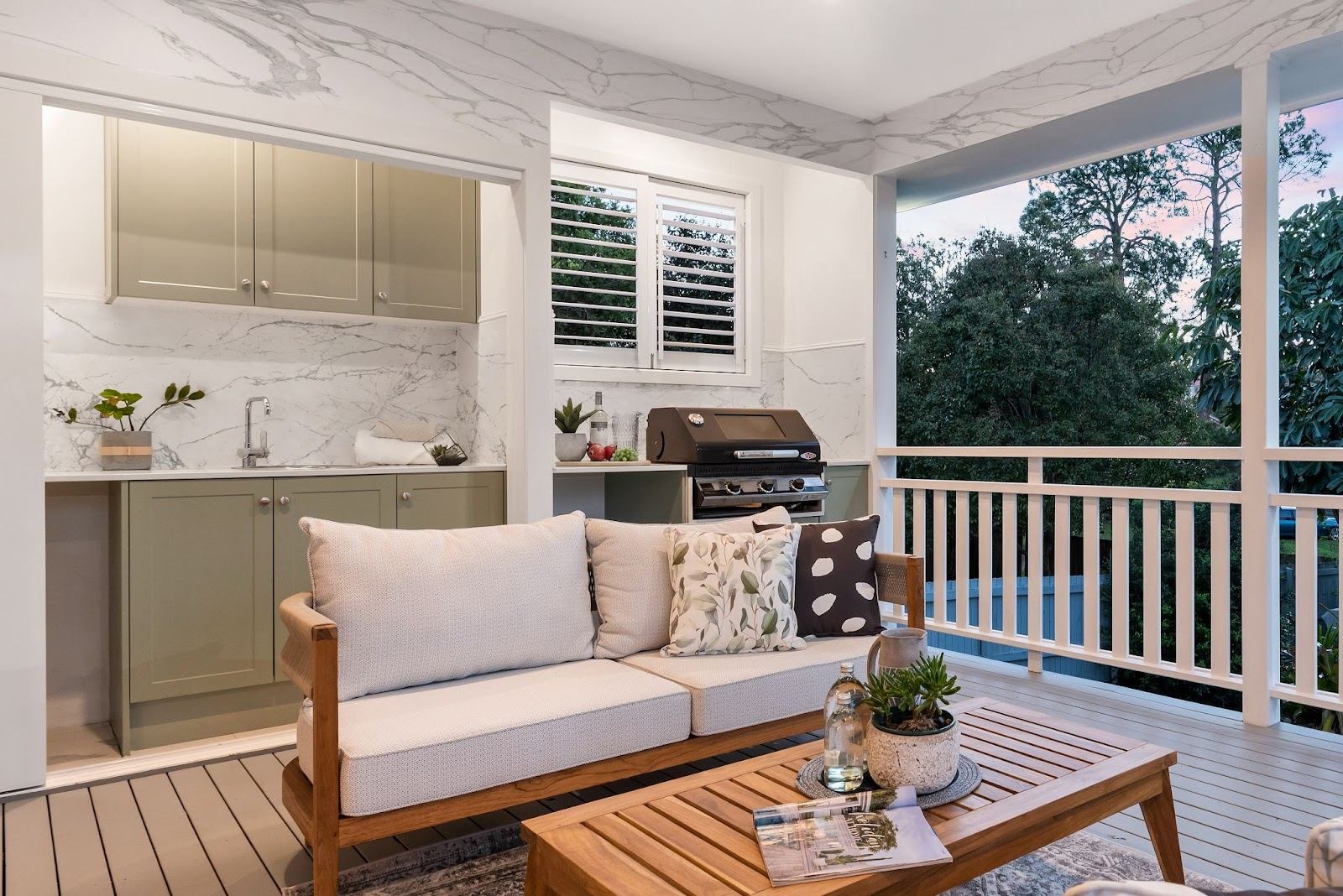 The sober grey tones, decided patterns, brightness and contrast: these are peculiarities that outline the strong character of our Statuario color.
Our Statuario Extra texture consists of a path of marked shades with strong and distinct personality and classic beauty.
The Statuario Light texture is versatile and transversal, crossed by soft nuances of grey and light veins, which create and enchant for beauty and elegance.
Our marble-effect selection, unique and exclusive, meets perfectly different requirements and resists various types of pressure and wear.
Discover all our color proposals and download our complete catalogue!