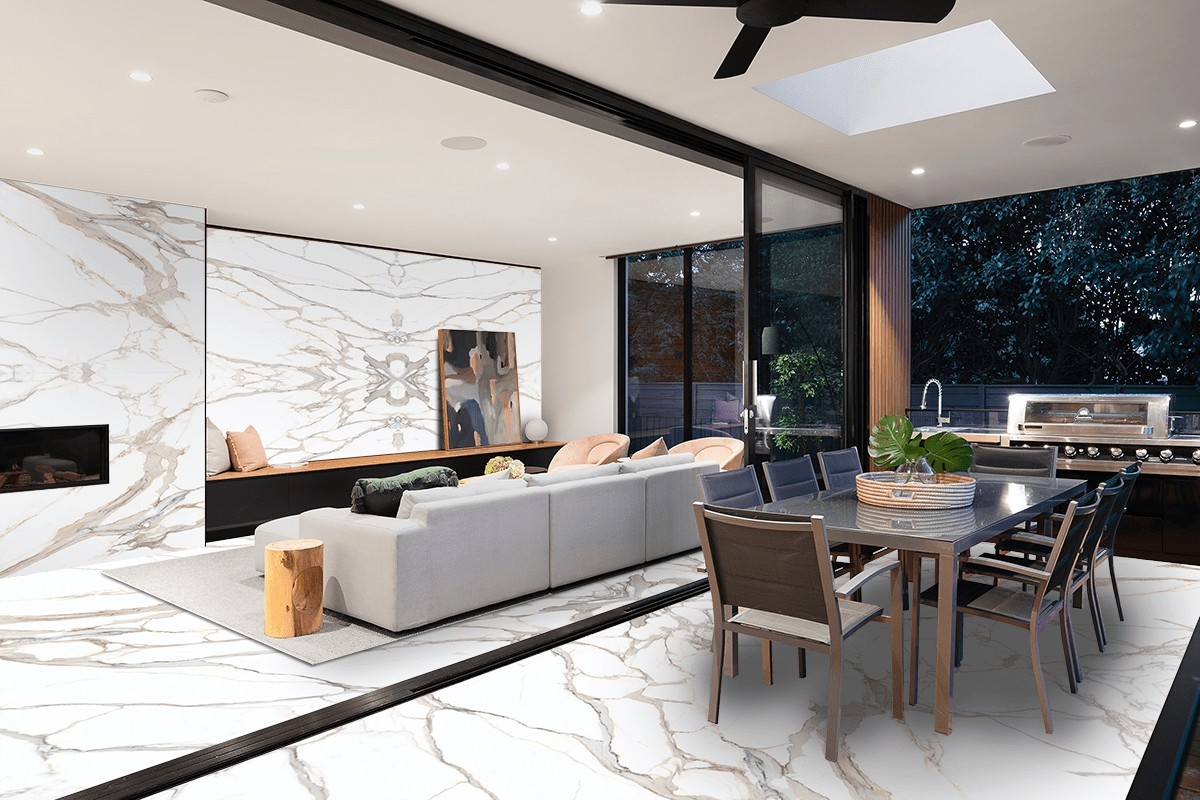 07 March 2020 - 1 minutes of reading
The timeless charm of bookcases
A new trend in home design 2019 is the bookcase, which becomes the most important piece of furniture in the home: minimal in shape but extremely spacious, it covers an entire wall up to the ceiling.
In this geometry of spaces there are books, design objects, vases, lights, small works of art, travel memories.
The bookcase becomes almost the story of our life and we can find it in every corner of the house, from the kitchen to the bedroom and why not, even in the bathroom!
Decorating a wall with shelves is an aesthetically effective solution but also useful for optimizing the spaces, never enough, enhancing objects that otherwise would remain hidden in some drawer.
For the floors or walls of rooms with bookshelves or shelves, we offer the Calacatta Supreme by Epic: a refined combination, perfect for enhancing a contemporary and essential design with originality.
Discover all our colors!