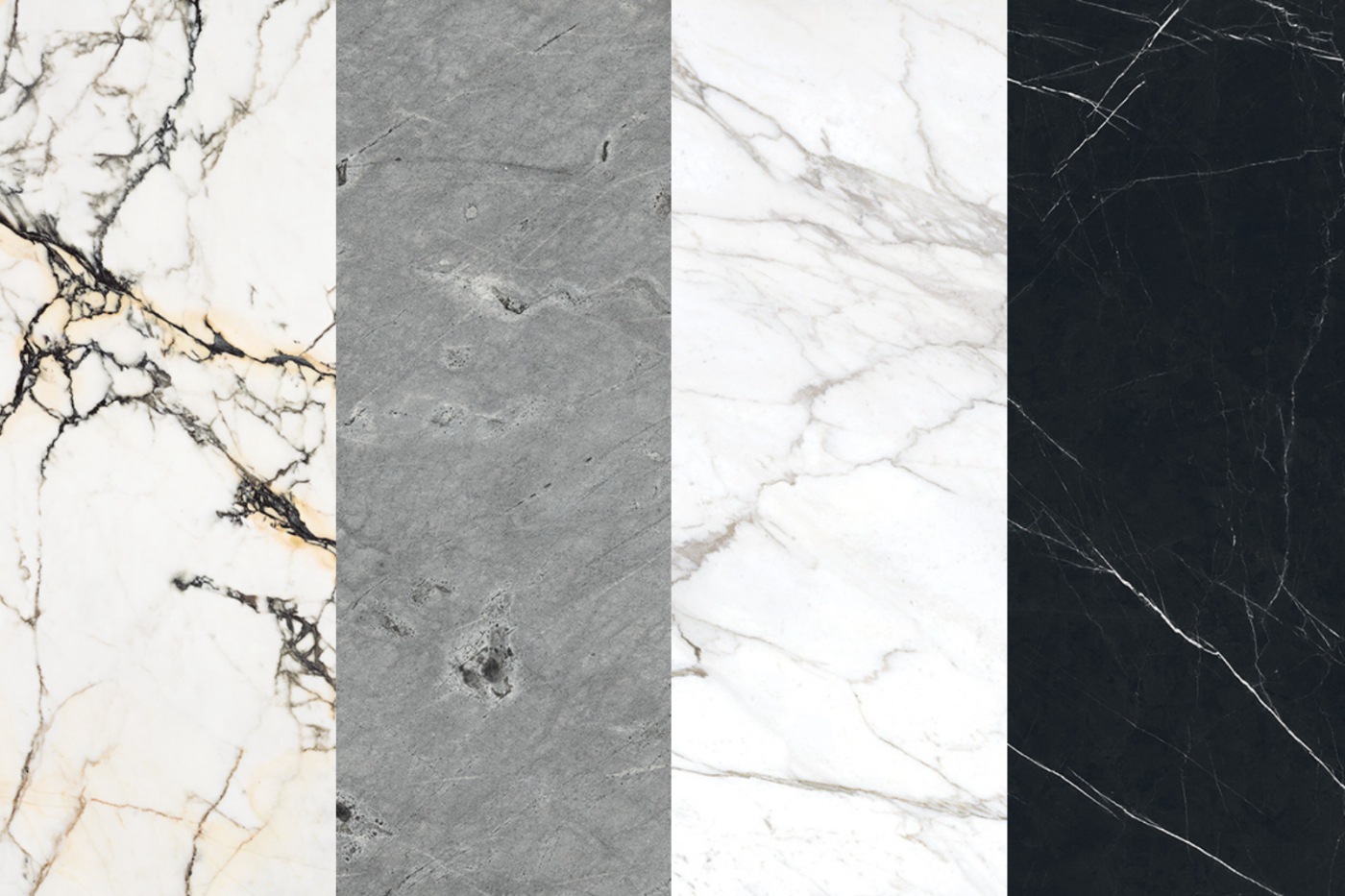 28 April 2022 - 5 minutes of reading
What is gres porcelain?
An in-depth knowledge of features, decors and coverings that may be used in personal or professional spaces that are used on a daily basis enables an informed choice of the best solutions and a clever assessment of possible combinations.
A personal space, be it a household or professional setting, a home or an office, reflects the soul and the way of being of the people living or working in it.
Knowing and choosing with painstaking care floorings, walls and coverings of a certain type enable the creation of a deeply personal world in which to stay, live and work.
To date, the most widely used material for covering walls and floorings is without a doubt gres porcelain.
Why is it one of the most widely used materials in the modern building industry?

Why is it so sought-after and valued? Above all, what is gres porcelain?
The history of gres porcelain
The origins of gres porcelain go a long way back, namely in prehistory. The use of this material even in those far away times was quite widespread once it was discovered that dried clay, later described as terracotta, showed an increased mechanical performance.
The history of this material continued unchanged until the third century B. C., when terracotta tiles started being decorated with pigmented vitreous paints. That's when glazed ceramic coatings, previously used by the ancient Egyptians, were first used inside prestigious buildings and, later, as decorations.
What kind of material is gres porcelain?
Gres porcelain a ceramic with a compact, hard, colored and non-porous body. It is a special ceramic that is obtained by pressing a select mixture of clay, kaolin, sand, feldspar and ground colored pigments.
This process results in a mixture of slightly refractory lean clay that is baked in a kiln at very high temperatures between 1200 and 1400 C°.
The state reached at this point by the material is called sintering.
"This phenomenon precedes the melting stage in the baking process of ceramic products and consists in the welding of granules which results in a sizeable increase of their mechanical strength and waterproofness; the sintering point is the minimum temperature at which this phenomenon occurs."
This gives gres porcelain its non-porous vitrification and waterproofness properties.
The structure thus obtained is incredibly compact while the material, in addition to being extremely functional, is able to meet the highest requirements and technical performance.
Through technological innovation, which in recent years has progressed at an increasingly faster rate, its manufacturing process and the quality of its individual features have been improved and perfected.
The cutting-edge techniques and new processing methods have led to the onset of new trials in the construction industry with a view to meeting a range of requirements, from traditional to more modern demands.
What is gres porcelain used for?
The beauty and versatility of gres porcelain should not be underestimated: the design of this material makes it versatile and perfect for any situation and adaptable to all kind of settings.
This unique way of processing ceramic, thanks to its consistent coloring, lightness and availability of different sizes, makes it increasingly important and valuable in the decoration and interior design sectors.
Using gres porcelain slabs in the home, office or other space means providing a touch of style and elegance, especially when the textures selected are unique and realistic.
This wide and varied range of uses and colors is made possible mainly though the great versatility that is provided by employing cutting-edge technologies when processing this material.
Gres porcelain coverings are protagonists in the world of design
One of the many benefits of gres porcelain is the ability of faithfully matching natural materials such as marble, stone and wood.
The matching is true and accurate: colors, nuances, shades, features and distinguishing traits of natural materials are perfectly reproduced to such an extent that it is almost impossible to detect any difference.
Gres porcelain fits perfectly in any location: sophisticated, household, interior and exterior spaces. A perfect solution for the office and the home: from floorings, to walls, bathroom coverings, kitchen tops and bedroom furnishings.
Gres porcelain is more than just a versatile and functional covering as it can meet, in a contemporary and satisfactory fashion, any demand in terms of style and elegance.
Conclusions
Gres porcelain floorings and coverings provide high aesthetic quality solutions as well as the utmost technical performance.
Suitable for both residential, commercial, exterior and interior uses and spaces, gres porcelain is the go-to material for any project, be it large or small.
The wide range of colors offered by Epic Surface provides customers with great versatility in terms of use. The Made in Italy brand is also a guarantee of quality, as the product belongs to a Favorita brand that boasts many years of experience and Italy is a country renowned the world over as a symbol of good taste.
If you wish further information on this material, receive free and customized advice and gain a better understanding of the range of colors of Epic Surface's gres porcelain slabs, contact us on the number below or fill in the contact form at the following link
Epic Surface is a brand tailor-made for you; a guarantee in terms of quality and style.
Sources:
Treccani: https://www.treccani.it/enciclopedia/gres/
Treccani: https://www.treccani.it/enciclopedia/greificazione_%28Dizionario-delle-Scienze-Fisiche%29/