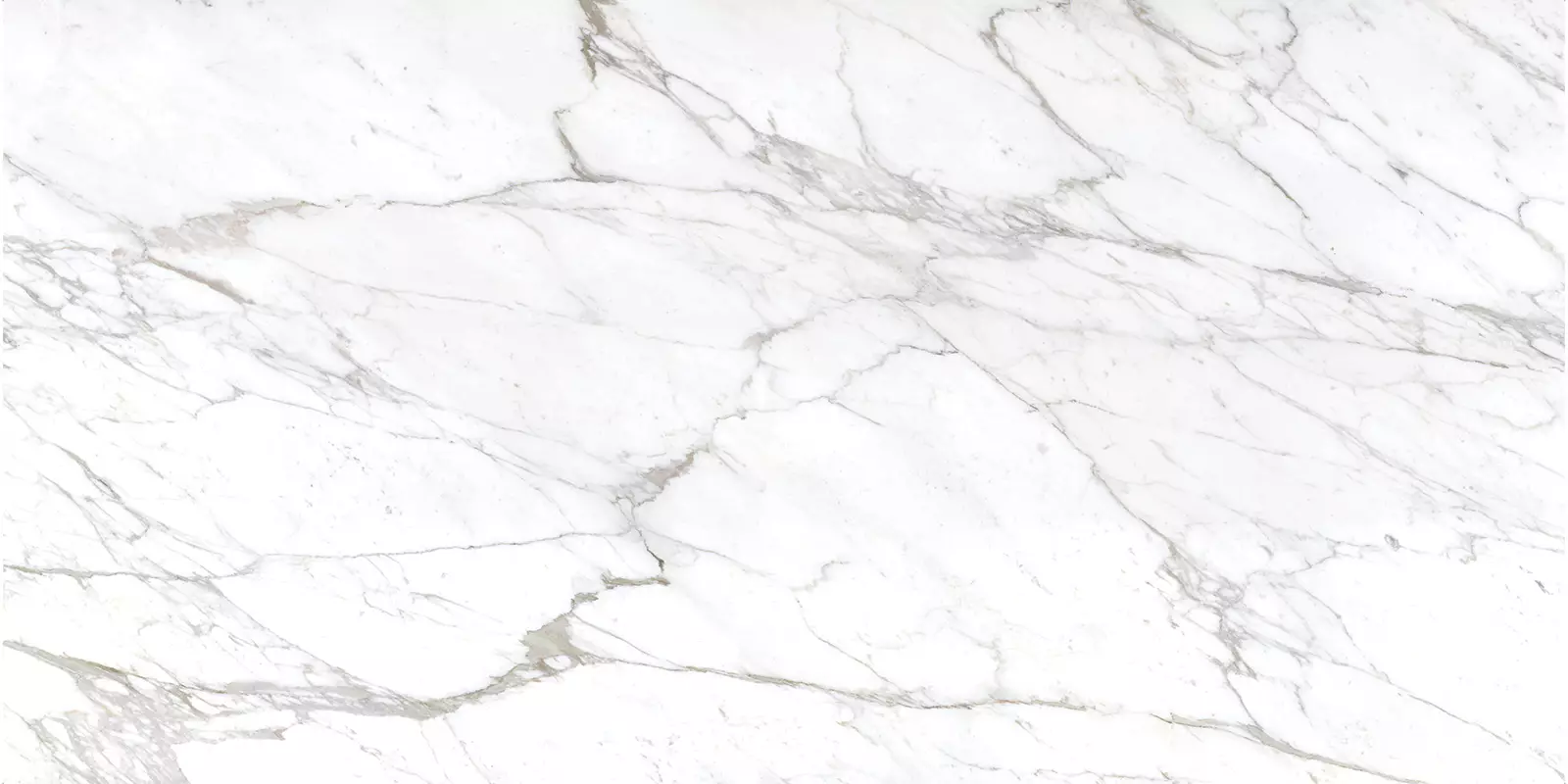 Calacatta Oro
The Calacatta Oro texture recalls one of the more refined chromatic effects of marble that are cherished and renowned for the surprising, rich and thick veins that traverse the bright white thin layer; these slabs enhance the classic elegance of their look.

The delicate gold veins combined with the tones of grey create an ethereal and refined effect and provides the interiors where this texture is used a touch of precious uniqueness.

As a result, it looks smart and bright: the collections that recall Calacatta marble provide a wide range of visual effects that are excellent for finding the right inspiration without missing out on uniqueness and refinement.

Exceptionally tough and compact, gres porcelain maintains unchanged its beauty over time and offers the utmost versatility. This 12 mm thick texture of Epic Surface is the ideal solution for floorings and coverings of:
• kitchen and bathroom tops
• dining room floors
• kitchen and bathroom furnishings
• door covering
Finishes
Natural, High-Gloss
set up
your
idea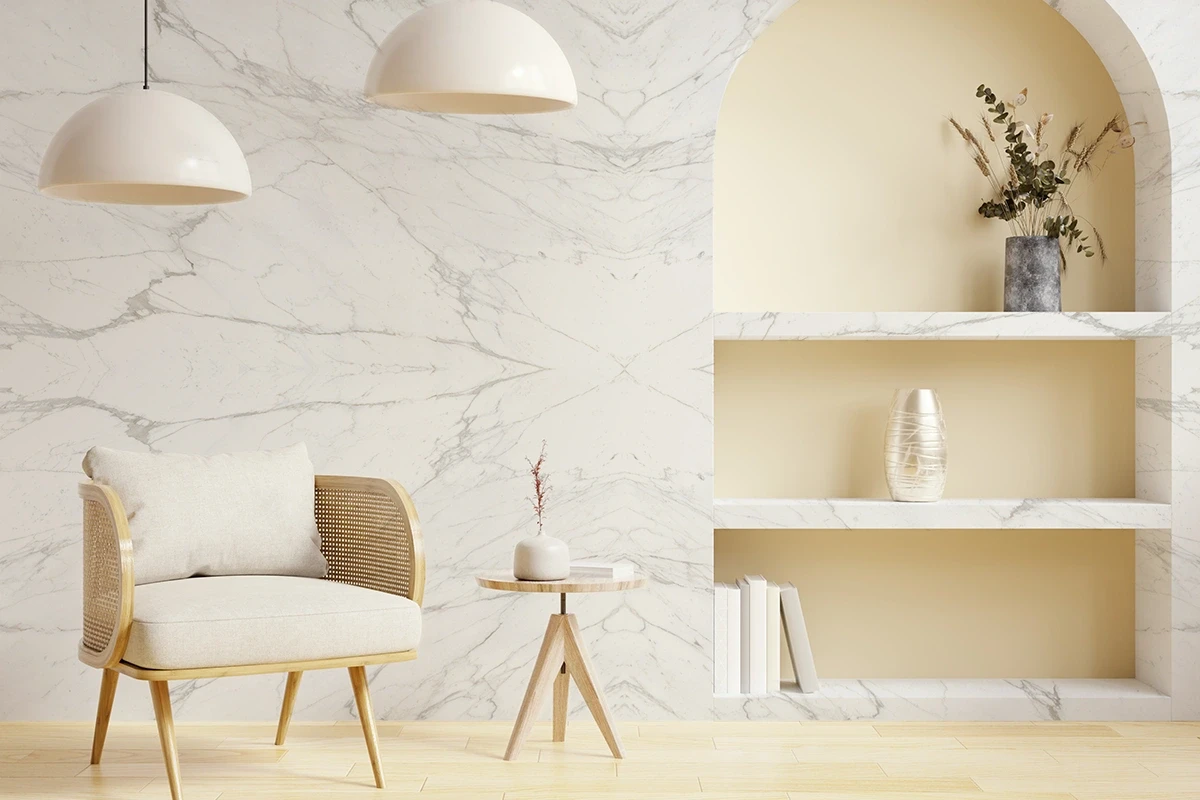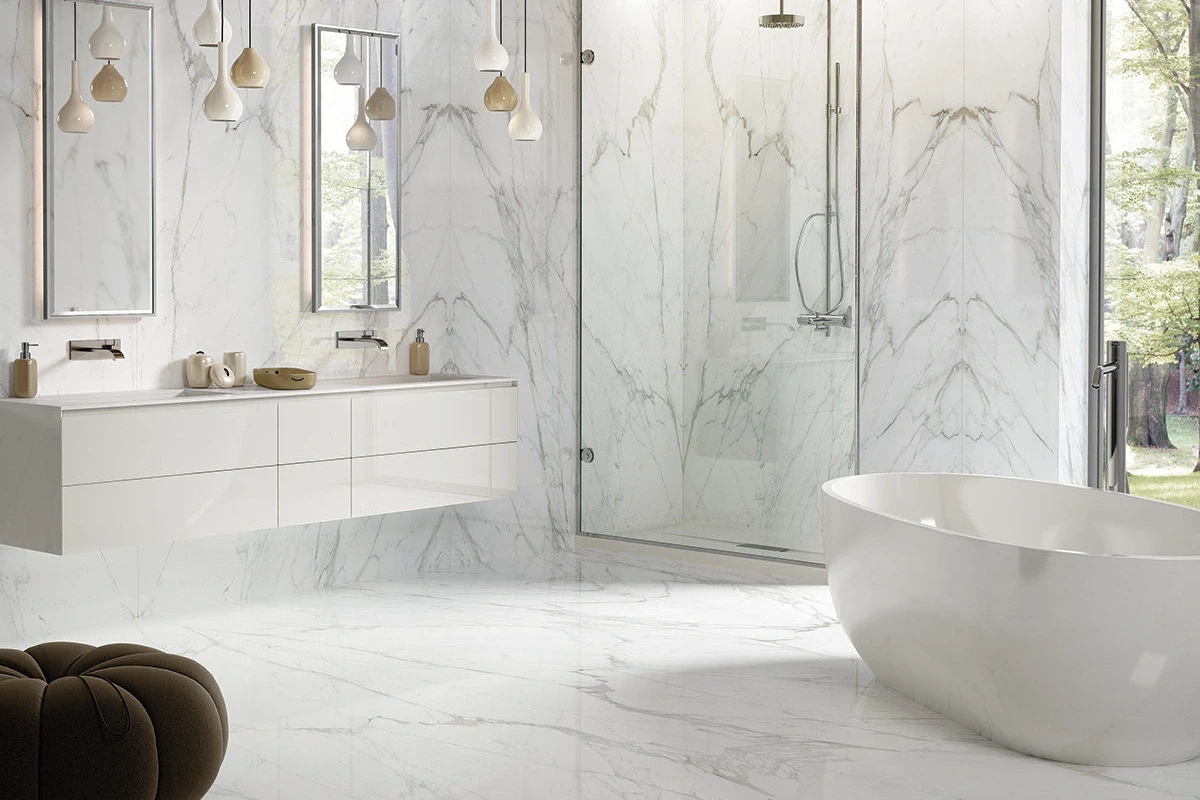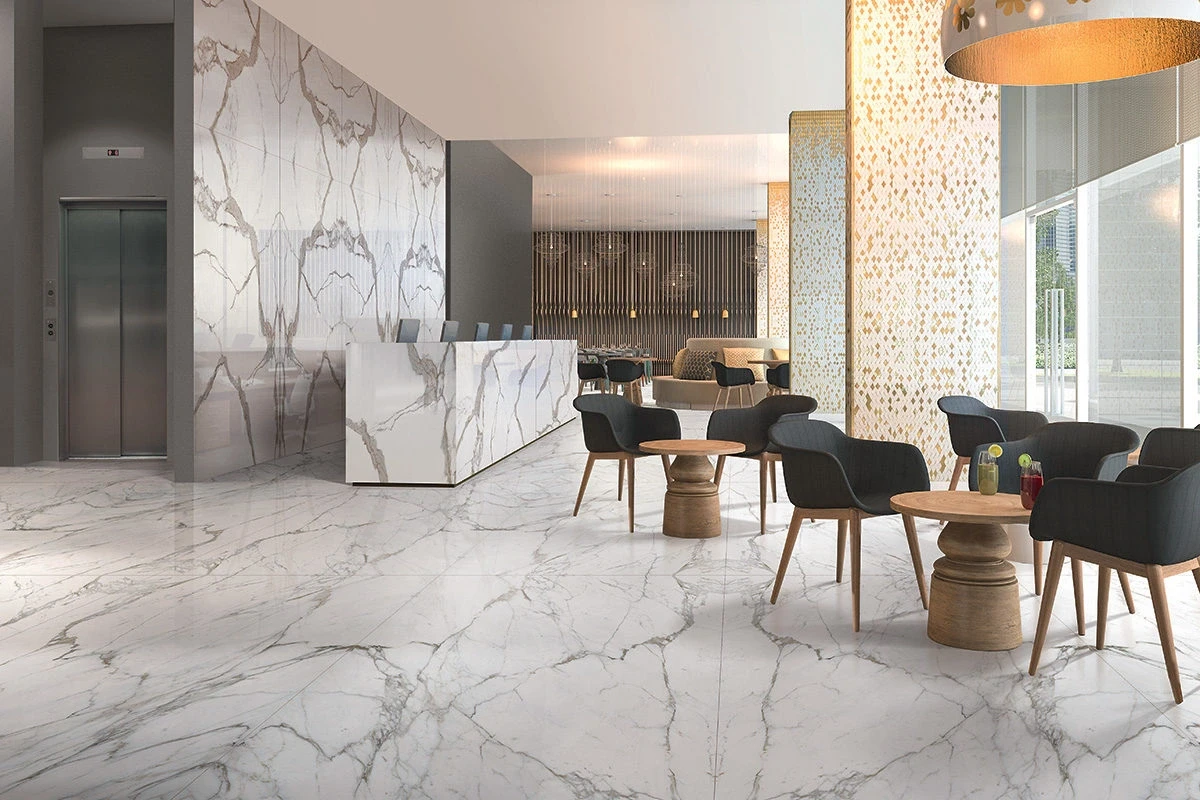 Contact us
Are you an industry specialist and want more information on ceramic slabs? Write to us and request more information about our ceramic product or our company reality.