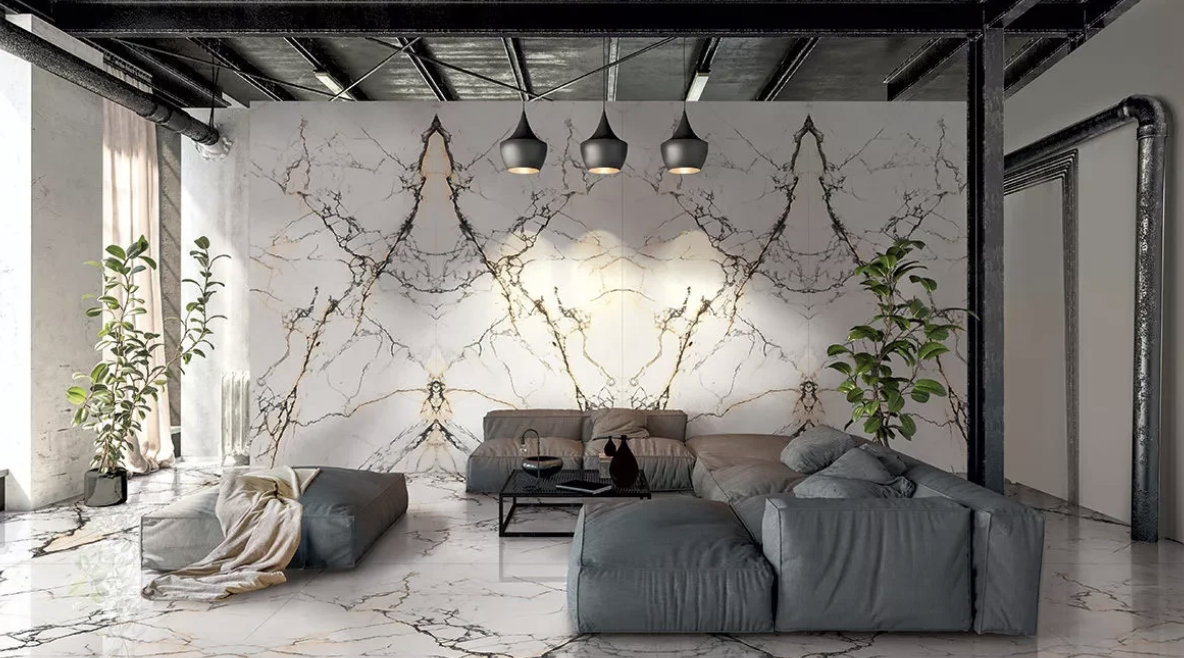 17 May 2021 - 1 minutes of reading
Geometry meets design: space for shapes and colors!
Straight lines, well-defined spaces, geometric shapes: one of the coolest trends of 2020 is precisely the geometry applied to furniture and design!
So space for Nordic style furniture and accessories, with clean and essential lines… without excesses.
Simplicity, geometries and colors play in the environments of houses and shops, drawing new volumes and proportions. The skilful use of these elements makes every room modern and refined, while also making it seem more spacious.
The veins of Paonazzo Epic® love geometries and help the visual perception of the airiness of an environment. Its luminous texture and strong contrasts allow you to create countless chromatic effects, essential to make any environment truly unique.
A few tricks are enough to create an environment in perfect "Geometric Mood":
Choose a Nordic furniture with a basic and essential style, using a maximum of two colors;
Use Epic® Paonazzo for floors or other surfaces;
Choose a wallpaper for the walls;
Sofa or chairs must have bright contrasting colors;
Have fun with accessories of different shapes.
Find out more about Paonazzo Epic®: https://www.epicsurface.com/it/paonazzo/