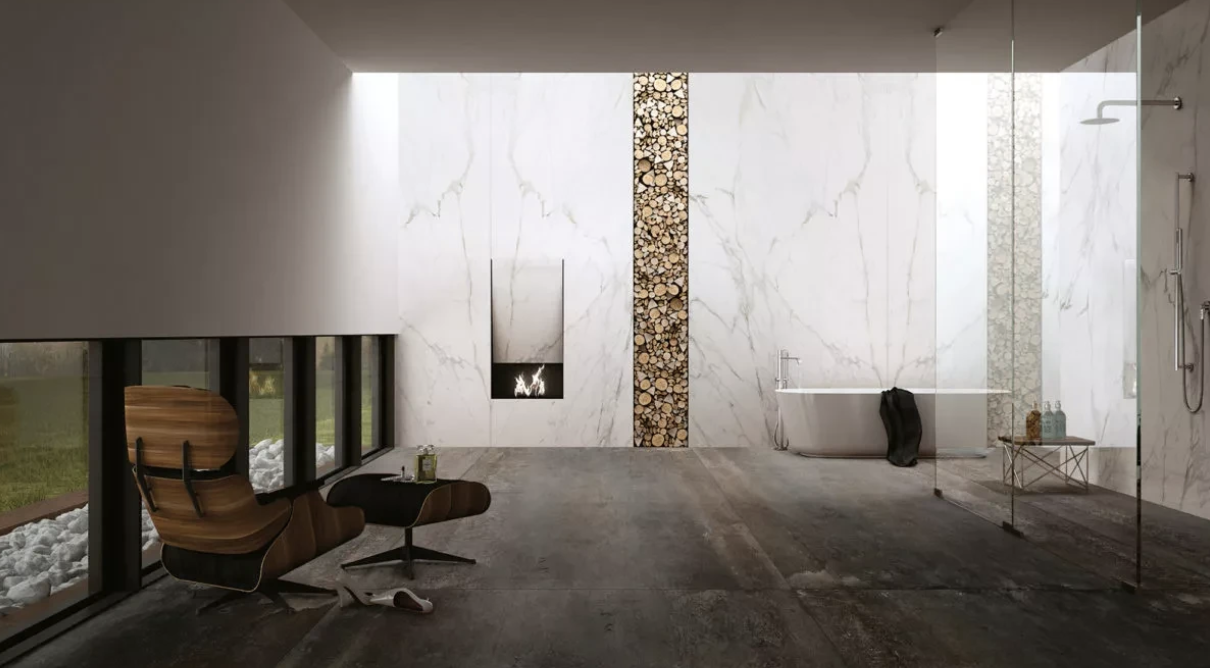 02 July 2021 - 1 minutes of reading
The magical atmosphere of the ethnic style
Intense aromas, bright colors, bold textures: the ethnic style is an inexhaustible source of inspiration in design and fashion. We like it precisely because it transports us to places and atmospheres far away from us in time and space, making us daydream.
The ethnic style is characterized by objects created with simple and natural materials, such as wood in its most raw, almost primordial form, and it is precisely its evocative power that arouses particular emotions in people.
The play of opposites between ethnic style and our Calacatta Oro Epic® strikes the eye and gives dynamism, warmth and brightness to the rooms. The ethnic style that uses the most material and warm elements comes into contact with the marble texture, algid and modern.
The soft golden veins of Calacatta Oro enhance the details and amplify the character and personality of the living spaces, creating an incredibly perfect contrast.
The rules are not dictated by rigid protocols, every style can be free and bold: with Epic® you can choose how to customize floors, walls and tops while respecting the personality of your home… in every single detail.
Discover the charm of our Calacatta Oro.