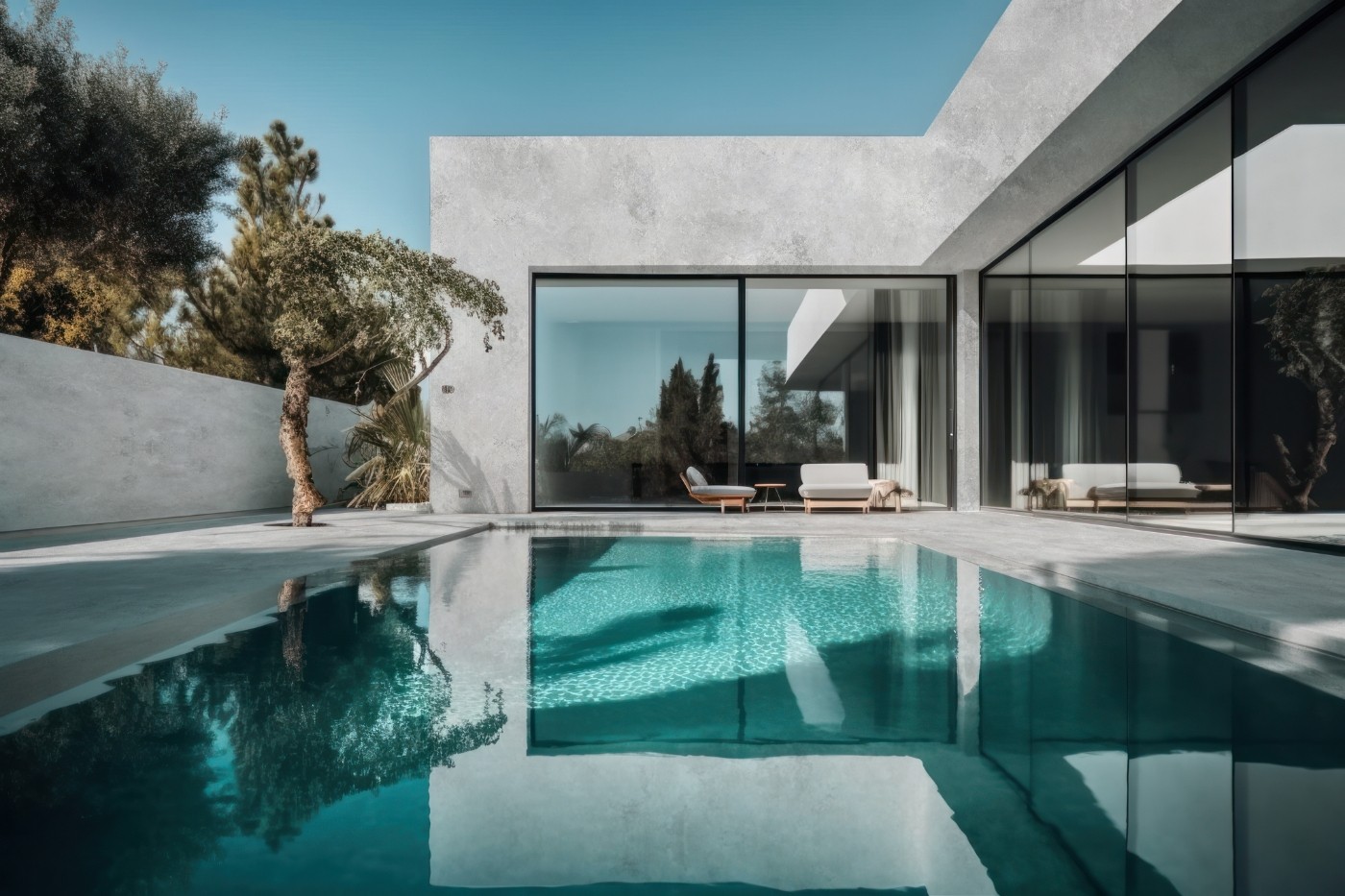 15 September 2023 - 4 minutes of reading
Stoneware as a modern and versatile furnishing element
The days are getting shorter and the temperatures are dropping. Summer is coming to an end and after months of relaxation and outdoor adventures, going back to school and daily routines can be the ideal opportunity to renew your living space. It is, in fact, important that the domestic space is modified and adapted according to the new needs and challenges you will have to face during a new chapter.

In this article, we will explore stoneware as a modern and flexible furnishing element that is capable of lending beauty and functionality to the home. The modern style, in fact, emphasises practicality and ease of management of daily activities, aspects that are considered from the early stages of design.
The modern aesthetic qualities of stoneware
Adaptable and distinctive, if you want spaces characterised by simplicity, practicality and elegance, the modern furnishing style is the perfect answer. A modern home is characterised by clean lines, bright spaces and shiny or transparent materials.

Particular effects and graphics are set aside, while neutral tones such as grey, cream and dove are favoured. Some simple details in the interior of the house are often white or black.

Thanks to its versatility and the variety of textures and colours, stoneware is a material that meets these needs. Its compact structure offers exceptional practicality and technical performance, including easy maintenance, waterproofing and resistance to graphite, heat, acids and impacts.

Do not underestimate its aesthetics and chromatic uniformity, in addition to its other numerous advantages:
Versatility in design: a wide range of colours to personalise every space.
Durability: stoneware is known for its exceptional resistance.
Ease of maintenance: a non-porous surface that is easy to clean and maintain.
Porcelain stoneware lends itself perfectly to the furnishing of different environments

How to use stoneware in design projects
Although there is often a focus on porcelain stoneware floors, this material offers several furnishing opportunities: walls, surfaces, design elements and porcelain stoneware coatings.

It can serve as a backdrop for a bookcase, creating contrast between shelves and walls. It is ideal for creating focal points, such as artistic walls that give style and personality to spaces devoid of character.

Large stoneware slabs can become architectural elements, modifying the perception of space. It is also suitable for creating extremely durable decorations and design objects, such as: dining tables, vases, ornaments and kitchen tops or splash guards...
Where to use stoneware
Stoneware for your bathroom
The use of stoneware tiles and surfaces in the bathroom allows you to create an environment that combines comfort, according to different needs, ease of cleaning and safety.

Porcelain stoneware is commonly recognised as a hygienic and healthy material, as it does not contain toxic substances of organic origin, including volatile organic compounds (VOCs), formaldehyde, PVC and other petroleum derivatives.
In addition, its lack of odours and its inert nature contribute to making it hypoallergenic, as it does not accommodate the accumulation of dust, bacteria or moulds that are harmful to human health.

Stoneware backsplashes and kitchen tops
Porcelain stoneware tiles for the kitchen are popular on account of both their aesthetic appearance and their resistance. Porcelain stoneware is one of the best choices for splash guards and kitchen countertops, because the material boasts some fundamental technical features in this type of environment: waterproofing, heat resistance, impact resistance, and resistance to scratches, as well as being hypoallergenic. Stoneware is the ideal material for contact with food.

Stoneware in the bedroom
The furnishing style of the bedroom reveals the true personality of those who live in the house. The modernity of stoneware colours blends with the comfort and style requirements of the bedroom, offering a perfect material for all style preferences, as well as for cleaning and practicality requirements.

Stoneware living room surfaces
This ceramic material makes the living room a comfortable and welcoming environment, but also a personal and well-kept one. The living room is an environment that is experienced intimately as well as being one that we share with friends and family; it must cater to the many needs and passions of those who use it, including an area for study, for reading, music or conversation. The infinite design possibilities of stoneware and its textures allow the maximum level of customisation of the living area.
Stoneware for outdoor use and for pools
For outdoor spaces, porcelain stoneware is ideal, as it resists weathering and wear and tear. It is safe for the poolside, thanks to its non-slip surface.

Which stoneware colours can be used for a modern design?

For a modern style, porcelain stoneware is available in neutral colours such as grey, cream and dove. From flooring to decorations, from interior furnishings to external surfaces, it is the perfect choice for a modern and functional design.

Some of our colours with the concrete effect of Planet Moon or Cosmopolitan, or with references to the stone effect of Crystal White, Sugar Black, Black Slate or Grey Stone, perfectly embody the desire for modernity.

Discover the possibilities with Epic Surface Porcelain Stoneware
If you wish to further explore the infinite possibilities of porcelain stoneware, come and visit our showroom in Cavaion Veronese, where you can find top-quality materials, made with experience and professionalism!