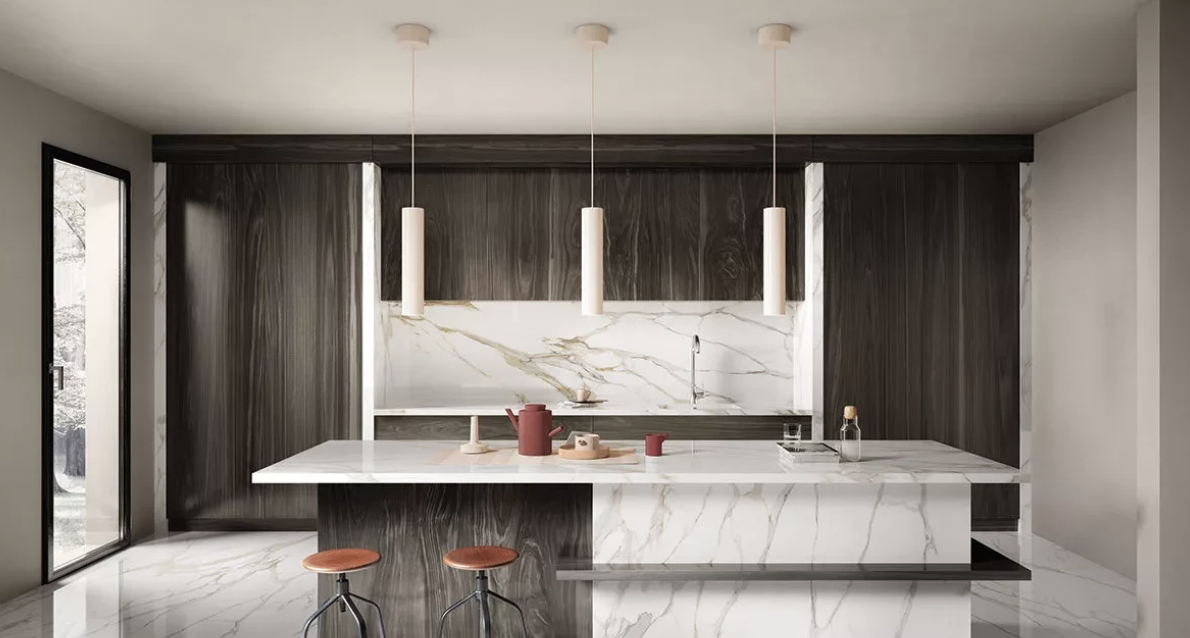 08 January 2020 - 1 minutes of reading
Monochrome: the color trend protagonist of this 2020
2020 has just begun but the new trends in design and furniture were not long in coming!

The first of great success is called "color block" and is characterized by the use of a dominant color to furnish the various environments.
The effect is certainly elegant, refined and bright. But in addition to the extremely pleasant aesthetics, another important advantage of monochrome is the ease of combining with accessories, lamps, carpets and other details.
Our advice: to obtain a delicate and chic result, it is better to choose pastel colors because they easily match the furnishings and elegant veins of Epic® Calacatta Supreme.
The delicate and warm texture of this shade is perfect with pastel colors and the combination will be sublime in any home environment, thanks to its simplicity.
Pastel colors and EPIC surfaces are also ideal for shops and offices in the name of elegance and design.