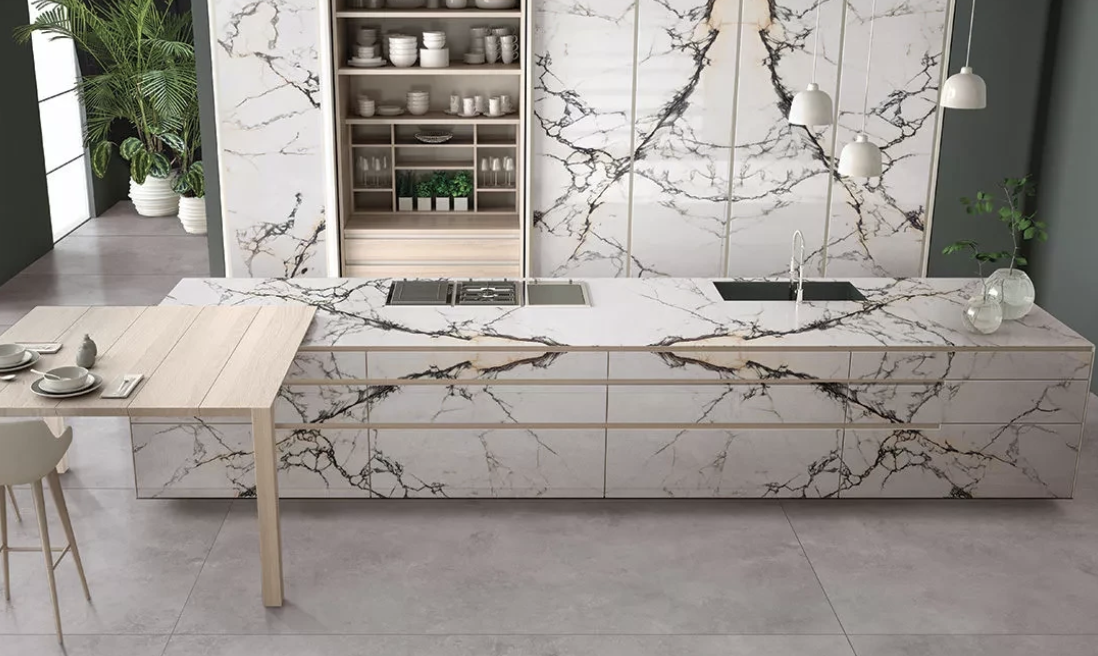 15 August 2021 - 1 minutes of reading
Minimal and essential: welcome Nordic style
When we think of the design of homes and buildings in Northern Europe, we immediately think of neutral colors and natural and warm materials, such as wood.
This style has so much charm that a real term has been coined to describe it: hygge, in Danish, means the feeling of welcome that you feel when you enter your home and feel at ease, surrounded by the affection of the loved ones.

A minimal style, but never cold and detached: the brightness of the materials, the clean lines, the geometries and the order make the spaces larger and more airy, giving the rooms an atmosphere of serenity to share with family and friends.
Light tones often play the role of absolute protagonists in this style, without forgetting a touch of absolute black from time to time, which avoids the banal effect of monochrome.

Taking a cue from the Nordic style, which crosses different times and cultures, Paonazzo was born, the new color that is added to the Epic® palette: the black veins branch off with elegance and natural simplicity, decorating the light base with suggestive shades that match well to environments with a minimal style.
Ideal for floors, kitchen tops and walls, Paonazzo thanks to its refinement and the white-black contrast so contemporary will become one of our best sellers and will make your homes much more "hygge"!
Ask for information now!
Paonazzo: https://www.epicsurface.com/it/paonazzo/