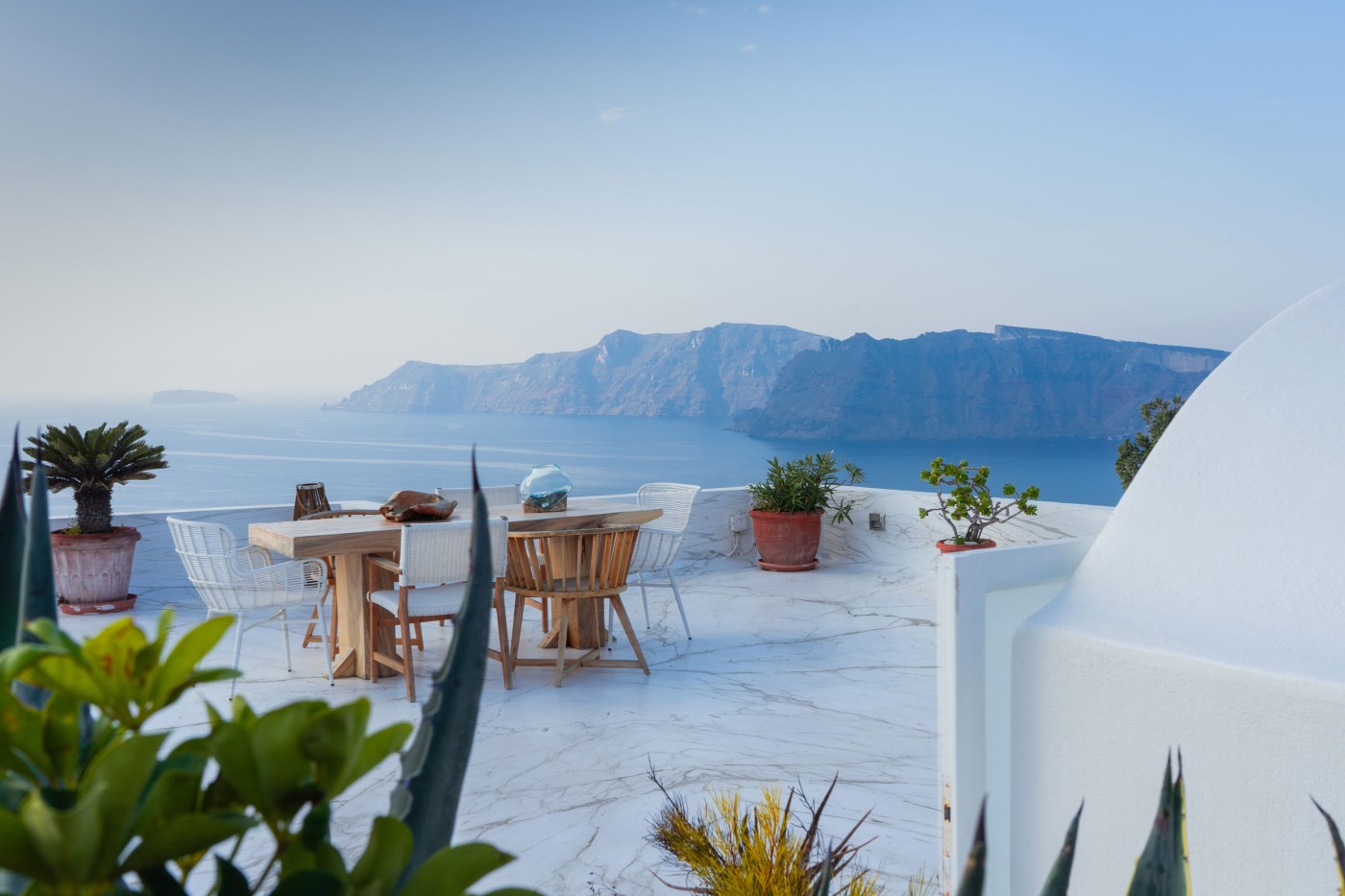 16 August 2023 - 4 minutes of reading
Large marble-effect slabs call up classic scenery
Large Epic Surface slabs are created from our desire to strengthen the scenic effect of ceramics, calling up one of the most prized and beloved natural stones.
Our 160x320 cm format, with 12 mm thickness, is perfect for covering residential or commercial surfaces, both floors and walls, but also as a simple decorative element.
The large Epic Surface gres porcelain slabs are able to convey a scenographic look to basic designs with a myriad of different inspirations.
These large tiles, indeed, give us total design freedom both indoors and outdoors, enhancing the world of architecture with a new dimension of design.

Elegant and classic textures
Two of our most beloved collections, among our color proposals, are dedicated to natural stones with extraordinary scenic effects. The Epic Surface gres porcelain marble-effect slabs in our Statuario and Calacatta collections perfectly reflect the most prized marbles in the world, reviving effects that suit any type of use and every type of project.
The union of marble-effect gres and large ceramic slabs gives us a balance between: strength and durability, visual continuity and spatial perception, textures and graphics of great esthetic value.
Marble-effect gres porcelain slabs have mainly white background colors, featured and enlivened by lines and elements that call up the veins and inclusions of the stone. All our marble-effect gres porcelain proposals can come with natural or polished finishes.
Our collections of Epic Surface marble-effect gres porcelain
Our large marble-effect gres porcelain slabs maintain linearity of their graphics with continuous veins that spread uniformly over the entire surface. Thanks to open-book laying we can recreate in detail the elegance of natural marble.

Calacatta marble-effect gres collection
The entire Calacatta collection expresses a harmonious dialogue in this interior design space. The Calacatta Oro texture embodies the esthetics of classic elegance with gres porcelain slabs distinguished by surprising veins, rich and thick on a brilliant white veil.
Our Calacatta Top is a timeless color that combines gold, grey and white colors in sinuous plays of light on a white background.
Our Calacatta Supreme texture features a wealth of streaks in grey tones: a luminous and engaging white is crossed by soft veins that enhance its dynamic effect.
Marble-effect gres Statuario collection
Our Statuario Light texture, versatile and transversal, is crossed by delicate grey nuances.
Our Statuario color is permeated by a white background and bolt grey veins that create contrasts and plays of light.
Our Statuario Extra texture, with its crystalline white color and grey veins and shades is a premium material at an international level.
The optimum solution for every kind of covering

Our large marble-effect slabs, whether used for flooring, wall covering or as decorative elements, enclose every environment with white elegance and much more.
Thanks to their high technical and esthetic performance they interpret the essence of every interior design project as well as of outdoor spaces. Epic Surface 12 mm thick gres porcelain slabs can be laid in residential and commercial spaces without having to worry too much about levels of traffic.
Use of these large wall slabs gives great openness and élan to the environment by reducing the quantity of horizontal gaps.
The advantages of our large format 160x320 cm - 12 mm thickness are:
excellent esthetic appearance thanks to a total look of continuous surface given by the smaller number of gaps;
laying both for flooring and for covering;
possibility of cuts in any form and size;
reduced thickness and weight;
stress resistance;
ease of installation and maintenance.
The thin thickness makes the product very easy to work with while leaving its technical characteristics, resistance to wear and water, unchanged.
There are many solutions for use: kitchen, backsplash, sinks, shelves and tops, furniture doors, container walls, chimneys, tables, chairs, doors … guaranteeing a variety of esthetic inputs and expressions with a hygienic and easy-to-clean material.
Marble-effect ceramic slabs are a high performance and esthetically superior choice

Our offerings of large-size slabs, matching a myriad of esthetic variations, suit a great many application contexts including floorings and coverings, facades, indoor and outdoor furnishings, and meet the most complex design requirements.
THE ADVANTAGES OF GRES PORCELAIN COUNTERTOP
hygienic and safe without releasing substances;
resistant to sudden changes in temperature caused by sources of heat, UV rays and weather stresses;
acid-resistant;
easy to clean;
scratch-proof;
waterproof;
ecological: environmentally friendly; production does not use chemical agglomerates or resins.
Our large marble-effect ceramic slabs make it possible to design spaces where design and environment are the stars of the same story.
They combine esthetics, strength and easy maintenance in an expression of classic versatility: they do not need special interventions and maintain their beauty for many years and are also easy to clean.
Finally, our offering of textures and colors completes, with its enhanced esthetics, a key element when designing contemporary architectural space. Download our complete catalogue.