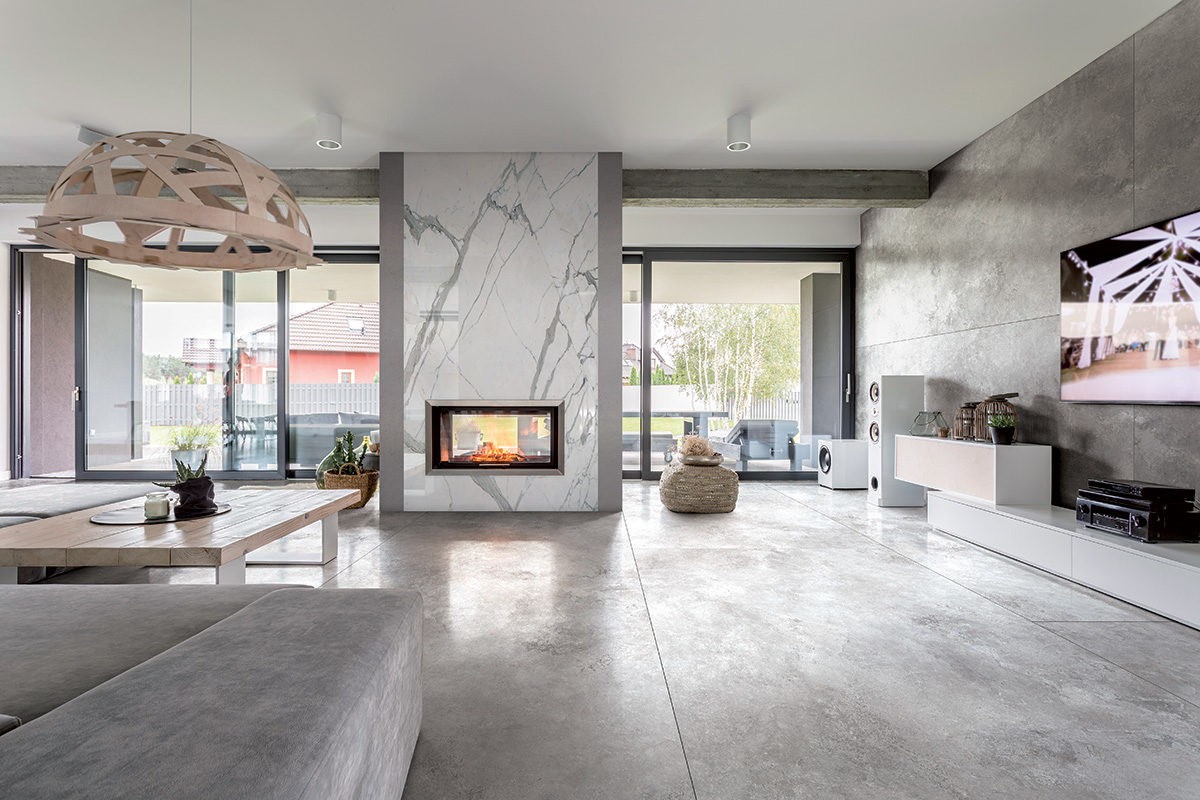 20 June 2022 - 2 minutes of reading
Interior Design: essential recommendations for versatile, luminous and natural spaces
Attention and care of interior designs are increasingly widespread even in Italy and are the focus of ongoing studies.
A good Interior Designer has to match various requirements in terms of esthetics, functions and technologies. Design of spaces, whether residences, offices, businesses or accommodations, is founded on two basic criteria: functionality and esthetics.
Careful design of the final interior rendering offers many advantages, including visual enlargement of a small room or a limited space.
Using light colors, suspended furnishings or designing floorings and coverings in a more uniform manner leads to surprising optical effects!
Creating a luminous space in interiors, even if they are themselves very wide and able to offer spaciousness and luminosity, is, though a true challenge, a common and widespread goal.
We, at Epic Surface suggest the following interior design guidelines for good design, optimization and organization of spaces, intensifying light sources and creating more open and luminous interiors.
Modernist philosophy, where the Less is more maxim of the German architect Ludwig Mies van der Rohe prevails, is still very up to date.
The designs that are most in demand, both for private and for professional interiors, are founded on simplicity, on not overloading spaces with decorative objects, heavy materials or excess furnishings.
Our focus goes, in order to enlarge rooms, to selecting neutral colors both for walls and for floors.
Epic Surface Statuario and Calacatta gres porcelain collections are perfect for achieving this result, thanks to their light color featuring chromatic lines inspired by marble. Super White texture slabs, on the other hand, stand out for their minimalist white design that creates great balance.
Suspended furnishings and built-in details are other good options for making the interior luminous and functional.
A light and careful touch of color on walls, in the simplicity of the design, can for example make the interior even more welcoming while maintaining its esthetic balance.
Neutral and pastel colors with small, light and glossy details, intensify the light in the room, as is done by the slabs of the Blanche and Planet Moon collection by Epic Surface.
Designs composed, on the one hand, by very light color shades on a neutral background and, on the other, by soft lines that draw soft and irregular elements on the surface, are perfect for enhancing the singular personality of every space.
Covering floors, walls and surfaces with slabs of Epic Surface gres porcelain helps decorate interiors and rooms with details to have more natural and luminous spaces which are, above all, versatile for any requirements and needs.
Contact us to know more about all the color possibilities offered by our ceramic slabs!