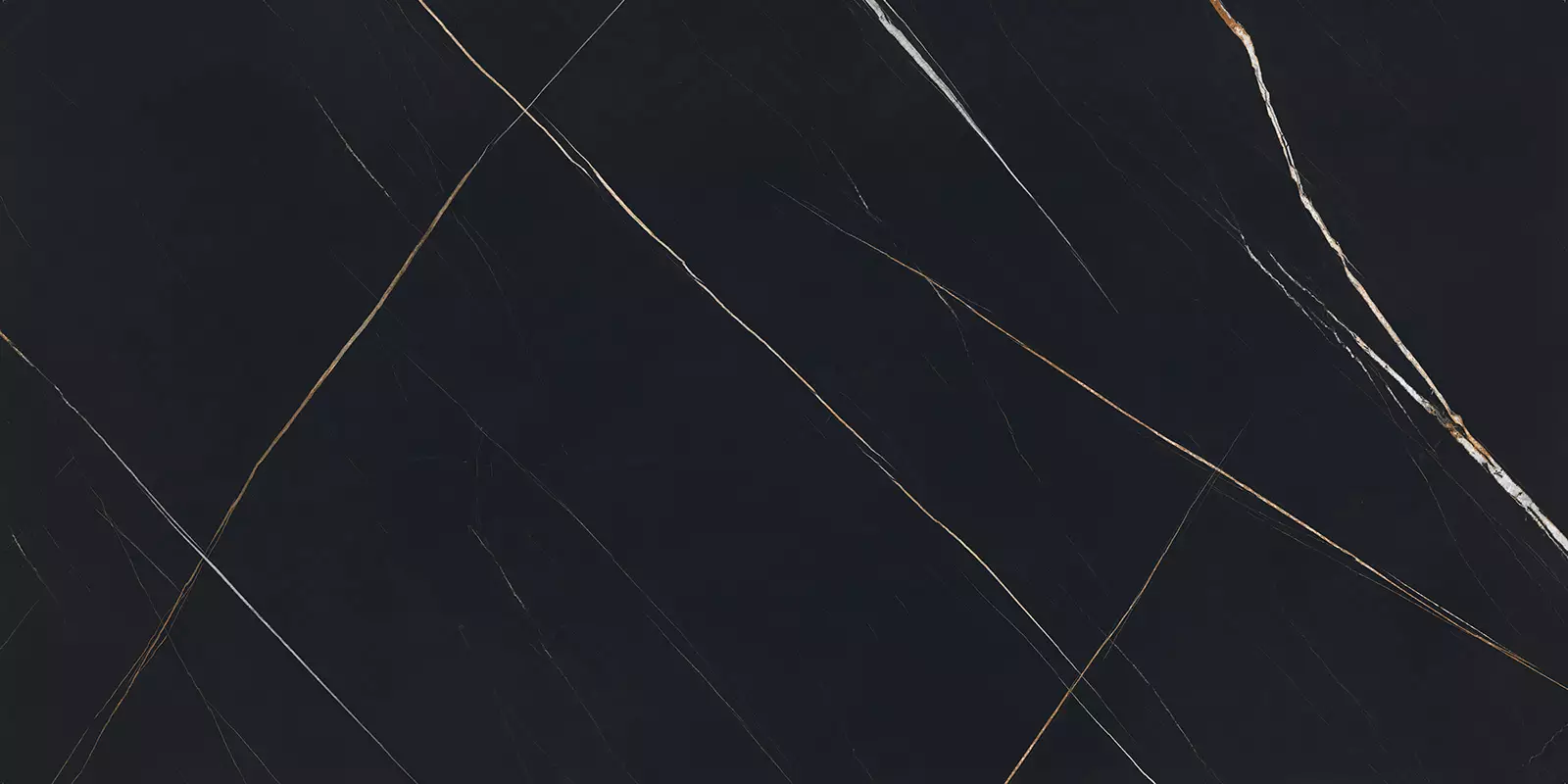 Stone Noir
The deepest and most mysterious black in this ceramic texture is illuminated by clean-cut and precise veins in white and bronze.

Vintage, smart, modern, exclusive… the Stone Noir color, like all the textures offered by Epic Surface that recall the look of natural stone, provides a quality and functional uncompromising decorative option.
Thanks to the specifications of black gres porcelain, this material offers high technical performances and stands up to any comparison with natural stone. A work of modern art in its own right for a choice of character featuring decided and defined nuance.

The large Epic Surface black slabs enhance the unbroken sequence of the surfaces thus combining refined beauty and functionality.
Gres porcelain is a material that allows spaces to be customized by creating special lighting, color, and quality effects and turns rooms, such as bathrooms or kitchens into an accomplished setting through the choice of a single surface.
It is ideal for a range of material-centered interpretations, without missing out on functionality because of its easy maintenance and capability of handling stains, heat, and scratches without any change of color.
Finishes
Natural, High-Gloss
set up
your
idea
Contact us
Are you an industry specialist and want more information on ceramic slabs? Write to us and request more information about our ceramic product or our company reality.